Forensic Flying Squad - An Online Activity.
This one hour activity is suitable for Stage 3 - 4 students
The activity is intended to lead the students to make a judgement on the events according to the evidence presented to them and to critically assess the information.Students will be given a crime to solve (the murder of the entomologist, Professor Henry Slugg).
They will be led through a series of experimental demonstrations that will allow them to gather information. Various materials relevant to the crime will be tested using microscopy, chemistry, chromatography, physical measurements and examination of trace evidence.
The students will have to make judgements as to which evidence is important in solving the crime. After recording their results on the worksheets provided, the students will be encouraged to assess the information they have collected and draw conclusions that will solve the crime.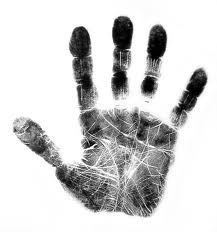 Links to the Working Scientifically outcome in the NSW Syllabus: ST3-1WS-S, and to the Knowledge and Understanding outcome ST3-7MW-T.
ST3-1WS-S: A student plans and conducts scientific investigations to answer testable questions, and collects and summarises data to communicate conclusions.
and to the Knowledge and Understanding outcome ST3-7MW-TS: A student explains how the properties of materials determines their use for a range of purposes.

Online sessions. We ask the school to set up an online session on the meeting platform of their choice (Zoom, Google Meet, Webex), and to invite us as co-hosts or presenters. Students start the session muted and they unmute to ask or answer questions. We ask the class teachers to monitor the students'participation.
We would like to check the connection very briefly, before the date of the sessions, to ensure there are no technical issues.
Introductory price for schools: $100 per session. It is up to you how many students you wish to have in each session. Smaller numbers allow for more interaction for students
We will provide a list of materials to allow students to participate.
Please contact Scienza Viva at any time to discuss your requirements.